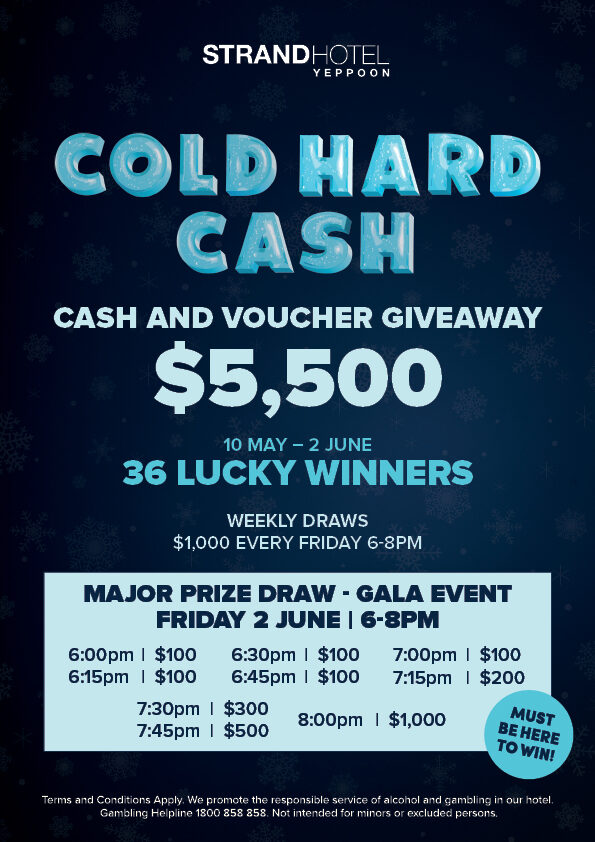 Cash Giveaway
10 May – 2 June
The Strand's Massive $5,500 Cash and Voucher Giveaway
10 May – 2 June
Draws take place every Friday 6-8pm
$1,000 cash and vouchers up for grabs weekly!

MAJOR PRIZE DRAW
FRIDAY 2 JUNE 6-8PM
Giving away a massive $2,500 on this night!
Head in for your chance to be one of our 36 lucky winners.

Terms and Conditions Apply.
We promote the responsible service of alcohol and gambling.
Gambling Helpline 1800 858 858 Gambling Helpline
Not intended for minors or excluded persons.